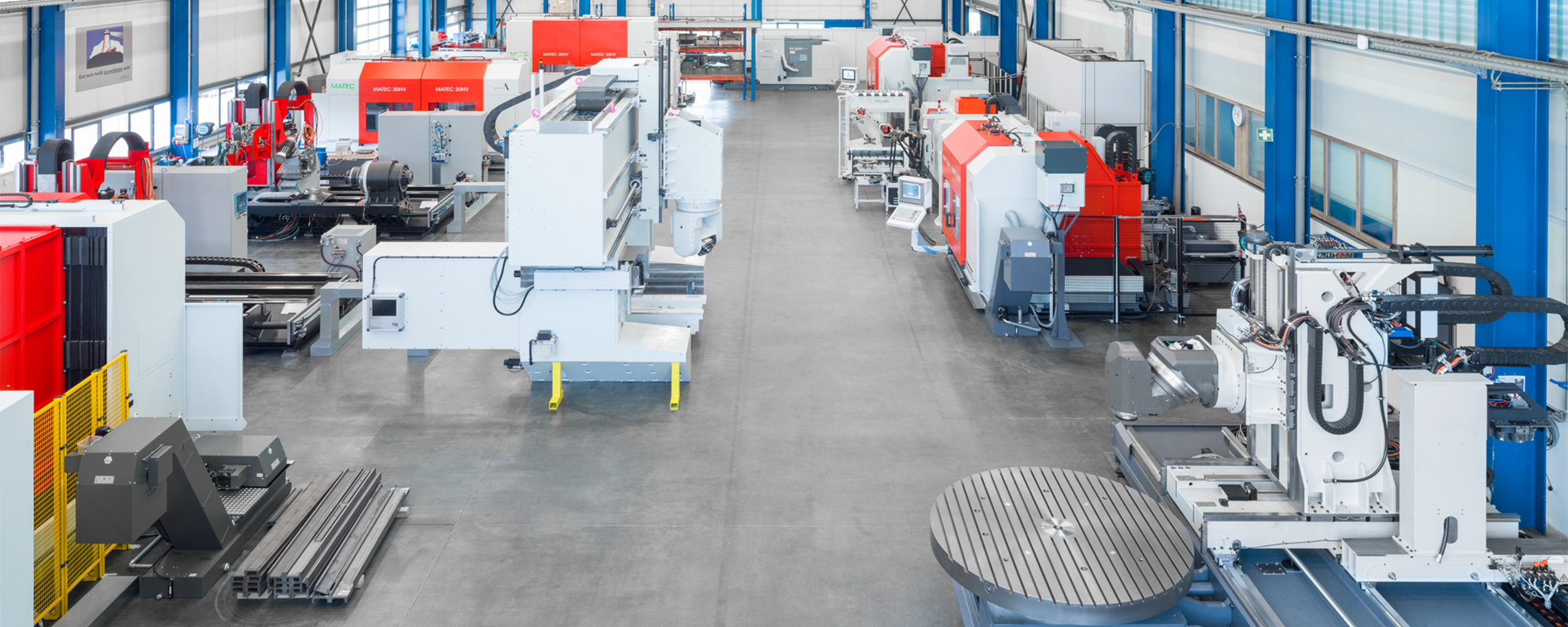 Consulting
MATEC customers can rely on experienced sales representatives to plan out individual solutions with them based on their requirements. Cross-disciplinary teams are formed following the principle of project management. They support machine development from the idea phase through to commissioning. Staff from the factory in Koengen are dispatched to supervise installation and commissioning - wherever the machine is to operate in the future. Customer care extending past the actual sale results in many points of contact. Customer requests and ideas are implemented directly.

Financing
The machine is an investment that needs to be carefully considered. In order to place its customers' management accounting on a solid footing, matec and its financing partners offer cost-effective financing options. matec will be happy to help facilitate financing offers from various providers.

Training for MATEC machines
Proper training of operating personnel in a rapid, hands-on manner ensures efficient use of machines and machining of workpieces. MATEC offers a range of training courses with every purchase of a machine.

• Operator training on the machine at the customer site or at the matec factory
• Training on a simulator controller (Bosch Rexroth, Heidenhain, Siemens)
• Training course in program development for customer workpieces
• Maintenance training (electrical and mechanical)
Service
Customer satisfaction is our TOP priority. The MATEC service team will be happy to answer any questions about service, training and maintenance. Quickly, competently and with a smile.
We are always available by phone or e-mail. Technical support provided by expert technicians, with rapid, efficient troubleshooting employing targeted measures. And free of charge during our business hours.

How to reach us:
Monday – Friday from 7 am to 6 pm
Phone +49 7024 98385 800
service@matec.de

Maintenance service
Regular machine maintenance by MATEC technicians
Maintenance performed by a professional pays off:
• Reduces susceptibility to failure
• Provides security and reliability in production
• Extends the lifetime of the machine
• Ensures that the machine retains its value

The matec maintenance agreement:
• Ensures that the machine is maintained regularly according to operating-hour-defined intervals.
• matec specialists ensure proper maintenance procedures by employing a proven checklist and by using original matec spare parts.
• Laser measurement on request.
• Routine preventive maintenance and any routine repairs are performed as scheduled - cost-effectively and professionally.

RETROFIT
In addition to the construction of CNC machining centers, milling-turning centers and gantry machines, we also take care of the modernization of your MATEC machines.

Our services
• Mechanical overhauling (mechanics, hydraulics, pneuamtic)
• Control modernization (conversion to Heidenhain, Siemens or Bosch)
• Option extension (control, mechanical, electronic)
• Geometry testing and adjustment with state-of-the-art measuring equipment
• Replacement of assemblies for which spare parts are no longer available
• CE mark
• Modification on site or at MATEC

Your benefits
• Increased production capability
• Investment protection
• Extend the life of your machine
• Operating cost optimization
• Operational safety through spare parts concept and availability
• Reduction of maintenance effort and costs
• Improved safety for machine operators